[Game-Guide] Request
2023-11-07 09:52
This is Darkgamer Game Guide.
You may check detailed explanation below.

※ Moonlight Sculptor: Darkgamer can be played on both Mobile and PC, This guide is based on PC Version.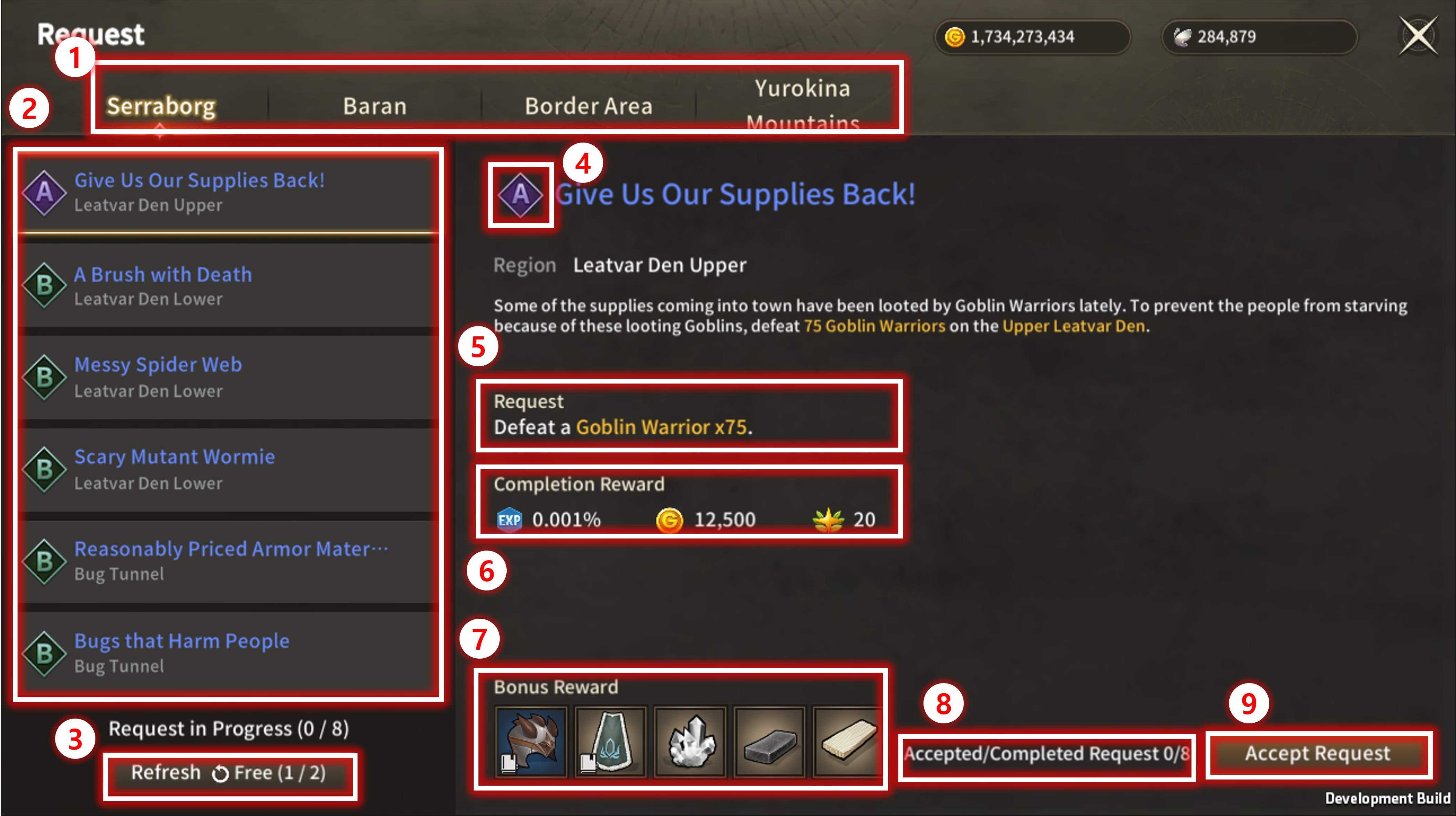 ※ Click [Menu] -[Request] to acess Request UI.
No.
Category
Details
1
Request Region Tab
You can progress through Request Quests in your desired region.
2
Request Quest List
You can check the list of available Requests.
3
Refresh Request
You can refresh the Requests.
You can refresh them for free twice a day, and additional refreshes require resources like gold or butterflies.
4
Request Grade
Request Quests are graded as S>A>B in that order.
The Rewards vary based on the grade of the Request Quest.
5
Request List
You can check the objectives for the selected Request.
6
Request Reward
When you complete the selected Request, you can see the rewards you will receive with a 100% chance.
7
Request Bonus Reward
When you complete the selected Request, you can also see rewards that you have a chance to obtain.
8
Request Status
You can hold up to 8 Requests at once, and you can only complete 8 of them per day.
9
Accept Request
Use this button to accept Request.
If you select an ongoing Request, this button will change to 'Abandon Quest'.

※ This guide was produced under test environment.
※ Impersonating Character Name used in the guide can lead to account sanction.